Structural Stone, LLC is equipped with state of the art heavy duty fabrication equipment including several multi wire saws and diamond wire saws which provide us with the capability to cut and inventory a large volume of slabs. Done in an environmentally conscious manner, Structural Stone employs the use of a water filtration device to recycle water consumed during the slabbing procedure.
Polished slabs are typically inventoried in ¾" and 1¼" thicknesses. Thicker slabs, sawn or in other finishes, are inventoried or available through special order. Discounts are available for trailer loads, which is 40 slabs. Call or email for inventory status and to place your order.ST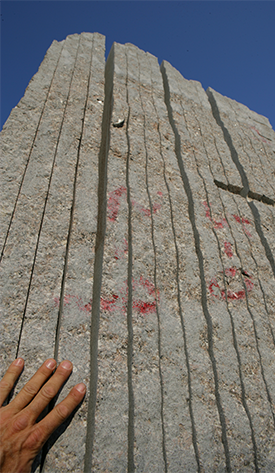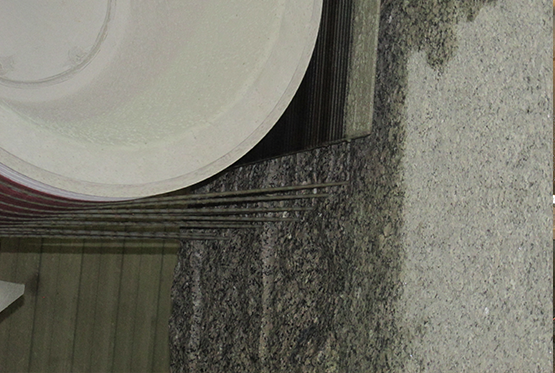 STONE TYPES AVAILABLE FOR BOTH SLAB AND ARCHITECTURAL PROJECTS*
Absolute Black
Academy Black®
American Black
Ash Rose
Ataija
Balmoral Red
Barre Grey
Bethel White
Bluestone
Brownstone
Caledonia
Cambrian Black
Canadian Mahogany
Capao Bonito
Carnelian®
Charcoal Black
Chelmsford Grey
Cold Spring Black
Concord Grey
Crystal Gold
Dakota Mahogany
Deer Isle
Dolomitic Limestone
Echo Lake®
Georgia Grey
Golden Brasil
IA Limestone
Impala Black
Imperial Red
Indian Sunset
Iridian®
Jet Mist
Jonesboro
Kenoran Sage
Kershaw Grey
Kershaw Pink
Kershaw White
Kitledge
Kodiak
Lac Du Bonnet®
Lake Placid Blue
Lake Superior Green®
Laurentide Green
Luna Pearl
Madison Pink
Mason
Mesabi Black®
Midnight Grey
Milford Pink
Missouri Red
Mountain Green®
Newton Brown
Northern Black
Northern Brown
Oconee
Picasso
Pine Green
Polychrome
Prairie Brown
Prairie Green
Radiant Red®
Raven Noir
Rockville Beige
Rockville White®
Rosa Porino
Royal Auburn®
Salsbury Pink
San Sebastian
Sandstone
Sardinian Beige
Sierra White®
Silver Cloud
SS Caledonia
SS Cambrian
St. Ceceilia
Stanstead
Stony Creek
Sunset Beige
Sunset RedTapestry
Texas Pearl
Texas Rose
Titanium Pearl
Tobacco
VA Mist
VT Verde Antique Marble
Vermillion
VT Danby Marble
Woodbury
Zimbabwe Black
*Other stone types available/Please Inquire.