Structural Stone fabricates most any type of natural dimension stone with a specialization in regional granites for projects of any size and level of complexity. They include products for interiors, exteriors, landscape, bridges, signs, monuments, and memorials.
Projects are of many types including high-end residences, government buildings, universities, hotels, hospitals, and commercial buildings for public or private owners.
Stone has been and continues to be the one product that provides building quality strength and finish beauty combined. Time tested, stone can endure extreme weather and wear conditions and still retain its integrity and aesthetic appeal as is proven by the countless historic stone buildings, bridges and monuments across the nation and throughout the world. Significant projects such as the Wasserstein Hall/Caspersen Student Ctr. project at Harvard Law School in Cambridge, MA, the Erie Canal Inner Harbor in Buffalo, NY and Washington Square Park in New York City have put Structural Stone on the map as a permanent part of the stone architecture in America.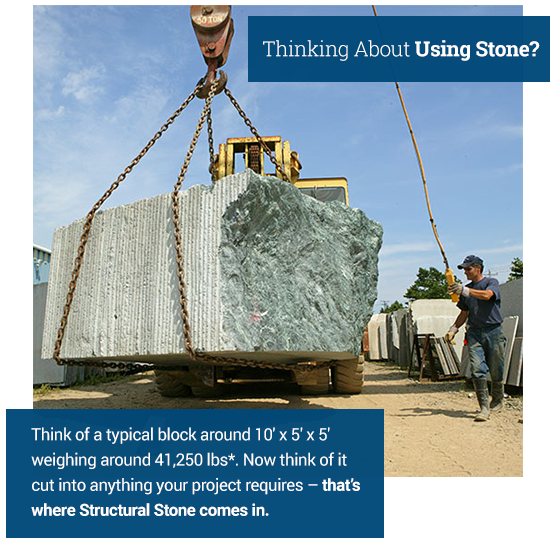 *Oversized blocks available for special projects
The expert Sales Team is ready to assist with stone selection and technical guidance from the start of your stone search. Structural Stone's sales team prides itself on its "honesty from experience". They listen, and then provide options based on the projects criteria and constraints. The options offered will be stones of only the highest integral quality. The sales people understand that when a customer is looking to use stone for a project, the expectation is for it to look great and for it to last. Not all stone is created equally, and they know this from experience. Structural Stone promises to get your project going in the right direction.
The estimators are qualified to turn around pricing for budgets and bids quickly and easily. Structural Stone is at the cutting edge of technology in the stone industry. The company is constantly incorporating the latest tools in equipment and software in engineering, project management, and fabrication. The drafting department can work from most any format including, dwg, dxf, tiff, and jpeg. Shop drawings and shop tickets are all 100% CAD produced, giving customers access to the same CAD files that are used to generate full size shop patterns, and CNC tool paths.
The 80,000 square foot plant is equipped with heavy duty fabrication machinery that takes stone from block to finished pieces, crated and ready to ship. Structural Stone is continuously enhancing the plant with technologically advanced stone cutting equipment from all over the world. No matter the complexity or size of your project, rest assured, Structural Stone can cut it in its plant located in USA!
The stone cutters, who take pride in their workmanship, are of the most qualified and dedicated in the world; some of whom have a lifetime invested in their craft. Many are expert carvers while each is qualified to craft, program, and/or manage their portion independently and quickly.
The expansive facility has space to display mock-ups prior to fabrication or lay outs prior to installation to ensure total satisfaction.
Since Structural Stone is strategically situated in The Quonset Point Industrial Park, it has IMMEDIATE port, rail and highway access. This provides Structural Stone the capability to bring in oversize blocks for large and distinctive works without difficulty. With the ability to mainstream logistics, shipping is easily expedited and is sequenced and coordinated with customers. Furthermore, the expansive yard provides customers a hassle free option to stage finished goods.
With its strategic location in RI, Structural Stone is the closest fabricator of its caliber from Boston, through New York City and Philadelphia to DC and is the only one to offer Minority Certifications in all said locations. Contractors and owners can achieve their Minority Certification goals as MBE, DBE, WBE, & PBE Certifications* are offered in RI, MA, NY, PA, DC and VA (*Minority Certifications vary by state, jurisdiction, and organization). Its convenient location presents many benefits such as cost savings on transportation, LEED Points (Boston), and ease of Project Management. Structural Stone services all of US and N. America and its reach is without bounds as it can ship anywhere in the world.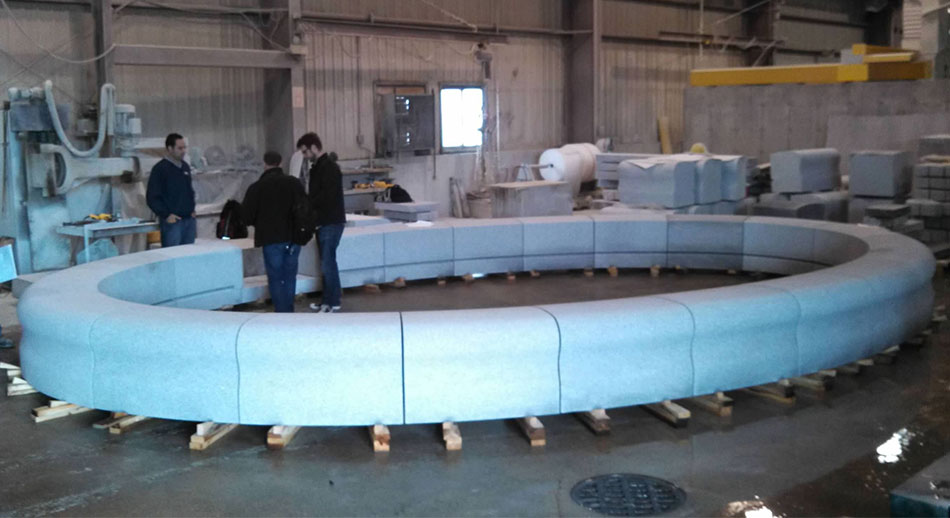 From concept, design, and materials selection; budgeting, estimating, and procurement; to drafting, fabrication, and finally shipping, Structural Stone is prepared every step of the way.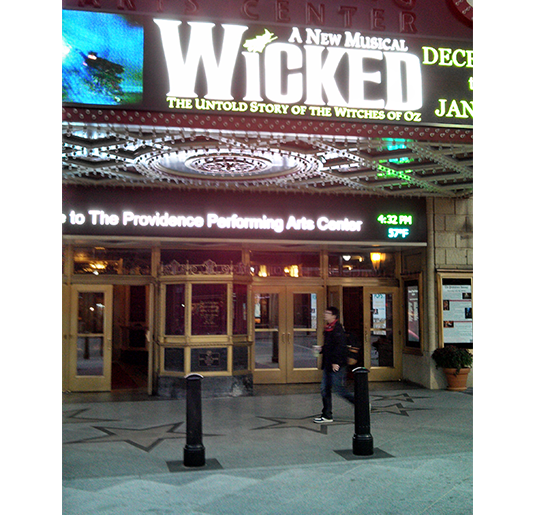 Common Dimension Stone Products
Exterior Paving/Interior Flooring
Exterior Cladding/Interior Veneer/Base Courses
Water Tables
Corporate Art
Bollards
Light Poles/Flag Pole Bases
Cobblestones
Truncated Dome Pavers
Civic Memorials
Sills
Caps
Columns
Signs
Benches
Decorative Curb/Planter Curb
Fountains
Steps
Ashlar
Hand Carvings
Landscape Items
Survey Bounds
Mail Box Posts